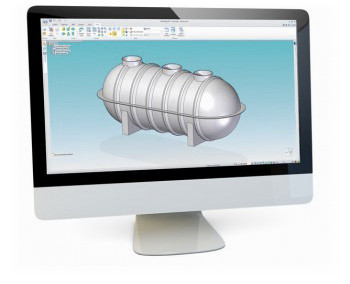 Not sure if we're the best fit for your project?
Give us a call! If we determine that your project isn't a good fit for our capabilities, we'll let you know and can often refer you to another company better suited to manufacture your product.
765-286-0533
Forty Years of Knowledge. Two State-of-the-Art Facilities.
Multiple Innovative Processes. One Great Experience.
Since 1972, we've focused on continually improving our custom fiberglass molding and custom thermoforming plastic capabilities. This focus on continuous improvement of core processes, materials and staff has led to us becoming a contract manufacturer for companies in 35 different states and over 100 different industries. Your Arrowhead Sales Engineer can assist you in areas such as designing for manufacturability, material selection, plastic molding process selection, tooling design, and selection of post molding operations.
At Arrowhead, we're always interested in new fiberglass and thermoformed plastic projects. Inquire Today!
Arrowhead's continued financial commitment to advanced technology gives our skilled team the resources they need to rapidly tool up new projects for our customers at the lowest possible cost.
Not only can we convert your 3D CAD model into a usable real world pattern made from the material of your choice, we can give insight into how to change your design in a way that will allow for easier manufacturability, better material distribution, and a part that will be less prone to surface cracking, stress whitening, sheet tearing, and resin buildup.
Hand-Layup Process

Resin Transfer Molding

Spray-Up Process

Vacuum Bag Molding

RTM Lite

Closed Cavity Bag Molding

5-Axis CNC Trimming
PLASTIC THERMOFORMING
Vacuum Forming

Plug Assist Vacuum Forming

Thermoforming with Pre-Draw

Drape Forming

Strip Heating and Bending

Vinyl Wrapping

5-Axis CNC Trimming
MANUFACTURING SUPPORT
Design & Engineering Assistance

CAD Design Capabilities

CAD/ CNC Patterns

In-house Tooling Department

Faro Arm Laser Scanning

Fabrication and Product Assembly

Precision Measuring
INDUSTRIES WE SERVE
Truck & Bus Products

Boat & Marine Products

Commercial/Industrial

Production Storage Tanks

Agricultural Products

Specialty Vehicle Products
TRUSTED SUPPLIER TO THE FOLLOWING BRANDS